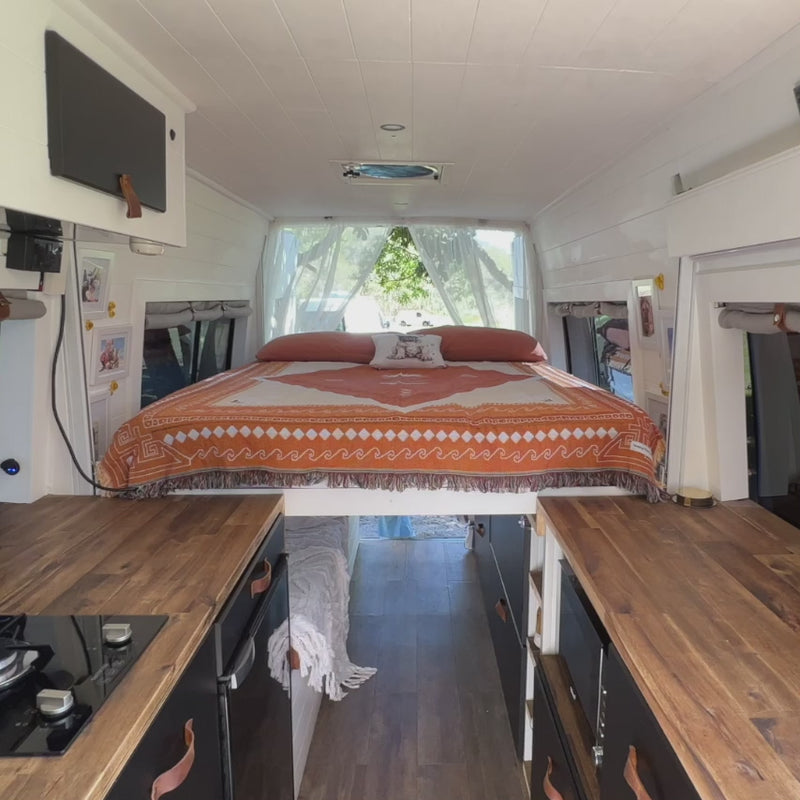 Description
Looking to make the most of the room in your home on wheels? This van bed lift kit is the ultimate way to maximise floor space and comfort. 
This bed lift kit will allow you to stow your bed away into the roof of your van, so you can utilise the unused space underneath. Add extra storage, turn it into a lounge area or create a bunk bed style sleeping area; the options are endless.
It's all about creating a functional and stylish living space in your van layout and a bed lift kit can help you design the perfect adventure vehicle with some creativity and innovation. Customisable to suit a variety of high roof vans, this bed lift kit is easily installed with the help of tutorial videos. Whether you're a DIY van builder or professional, you'll be able to put your dream van bed together with little fuss. 
Running off a 12v power system, you can simply lower the bed with a hit of the button when you're ready for some sleep. Stop the bed at any position you like for your desired cosy setup after a long day on the road. 
With comfort and practicality in mind, you'll be able to live big in your small space with this van bed lift kit. Don't miss out on this must have layout addition for any vanlifer!
Specifications:
Require minimum van height of 175cm – floor to ceiling

Kit weighs 17kg

Bed holds 200kg in motion and 400kg when static

Runs off 12vDC power

Low power usage required – max. 32 AMP draw

Bed dimensions: 105 × 35 × 13 cm

Bed lowers down to 88cm from the floor

Bed raises above 158cm towards the ceiling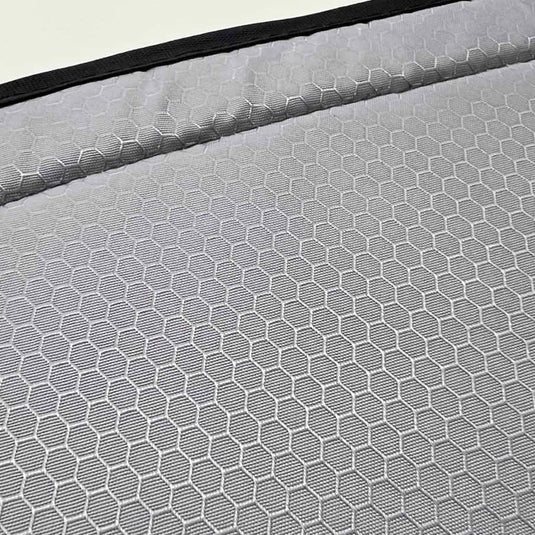 Durable and Long Lasting
Using top-quality market materials in its construction.
Sewn in Australia
Made by professionals seamstresses in beautiful Byron Bay.
Our planet matters to us
Recycled plastic and fishing nets used in our materials.